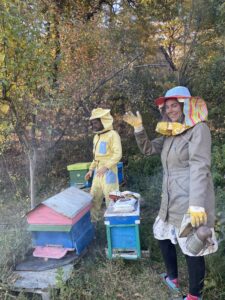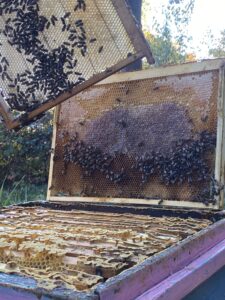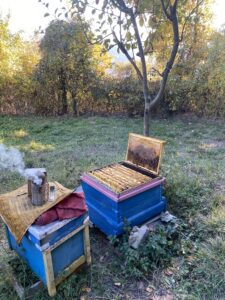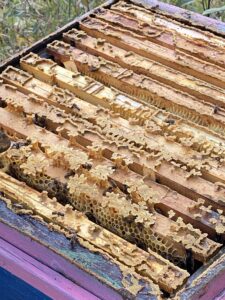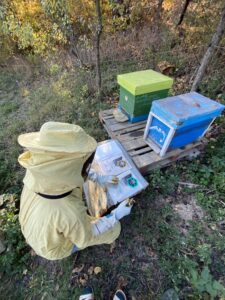 E
The end of october is officially the moment of season change for the mountain bees. Our small friends begin their "cold dreaming" phase and our role is to help them preserve their life during the unpredictable season.
First we used the smoke machine around the hives to cause a little panic so they get all think there is a thread & go to protect the queen Mother. This is helpful when you want to check how are they doing.
Second thing we did was to gather them closer to each other around the place which gets the most sun if possible.
Then we gave them a lot of bee fonda, using three different types, so they are a strong family and not getting diseases.
At last we used some old newspapers to keep them dry & warm.
Being around bees is amazing espesially if you want to get some extra working motivation, these creatures teach us to be hard- working and an aware team player.