WE ARE HAPPY TO WELCOME YOU IN OUR COMMUNITY GUEST HOME!
… including all communication and explications in English or French…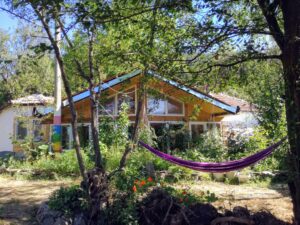 You will feel the atmosphere of traditional cob houses, renovated with lоve and supplemented with indoor kitchen and bathroom, for your comfort.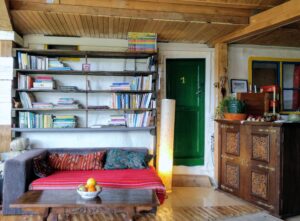 We offer three rooms with a total of nine beds.



You are free to use our beautiful space for gatherings and practices …
… the splendid mountain around …
… the shower & bath …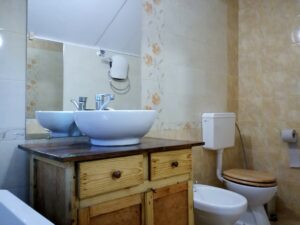 … the kitchen …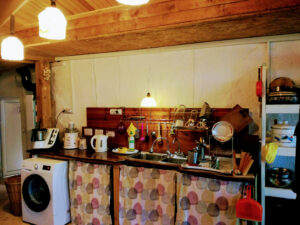 … but not for cooking without a certain knowledge & practice!
RESERVATE NOW!
HEALTHY COOKING AND EATING ARE THE BASE OF THE HEALTHY LIFESTYLE – LET US SUPPLY AND COOK THE BEST PRODUCTS!
Of course – you can join the process if you wish: learn the subtleties and experiment while mastering – preparing smoothies, baking bread, collecting and preparing food from wild herbs, etc. !
Upon arrival, you sign a declaration of agreement with the general rules and daily routine.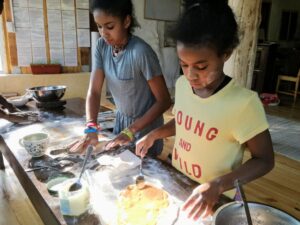 Here are our proposals for you and your close:
​
• ONE-DAY VISIT IN ENGLISH OR FRENCH, including:
​ – Guided visit of the place, introduction to its nature and history;
– Abundant and healthy lunch with homegrown vegetables;
– Questions and answers on topics of healthy living and the integral approach;
– An inspiring day in nature, the company of your loved ones, the hammock with a good book …
VALUE : 15 EUR (30BGN) / person (material barter exchange or donation)
• ACCOMODATION AT VEGETARIUM HOME, includes:
​
– Peaceful life in the beautiful Balkan Mountain;
– Simple, healthy, and comfortable accommodation and food;
– Guidelines for individual health practices and nutrition;
– Guidelines for harmonizing one's own biorhythm and life goals;
​
• Stay without donation is possible between April and November for a minimum of 60 days and with 5 hours of volunteering per day.
​
We are particularly attentive to the food we offer – our cuisine is entirely based on the principles of healthy eating!
It is a predominantly plant-based, low-fat diet rich in minerals, vitamins and easily digestible raw and sparingly cooked foods.
It is an abundance of fruit and vegetable salads and shakes (snacks) with superfoods, cooked and roasted cereal and vegetable dishes with sprouts, delicious sauces with herbal spices and more.
Besides tasting it, you can understand the subtleties of its preparation!
"Let the food be your medicine and the medicine be your food."
These words from the ancient Greek physician Hippocrates are applied in the choice and preparation of our dishes.
On place, you can get to know our home made healthy products and
the books of M.D. Pashkulev …
… our gardens …
… and many other pure adventures!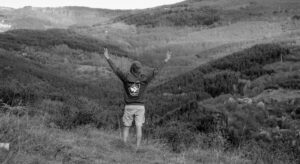 Thank you!